New Rover Pipeline Marks Largest Horsepower Order of Cat® Gas Compression Engines
Houston, TX – A total of 39 Cat® gas compression engines delivering in excess of 211,000 horsepower—the company's largest ever single-project order—is headed to Ohio as part of a major new U.S.-based pipeline.
Twenty-one G3616, two G3612, one G3606 and three G3520 engines, as well as 12 G16CM34 units, will provide power at nine compressor stations along the 711-mile Rover Pipeline. When complete, the pipeline will transport domestically produced natural gas from processing facilities in Pennsylvania, West Virginia and Ohio to the Midwest, Northeast, East Coast, Gulf Coast and Canada.
"Caterpillar supports the sustainable development and responsible delivery of affordable and dependable energy sources through oil and gas pipelines such as the Rover Pipeline," said Jeffery Elijah, Caterpillar Oil & Gas account manager. "In terms of the amount of horsepower, the Rover Pipeline is one of the biggest projects we've been involved with. It's unique because it involves the largest gas compression units Caterpillar makes, the G16CM34s, along with multiple engines from our G3600 and G3500 product lines."
Cat dealer Mustang Cat, which is headquartered in Houston, led Caterpillar's efforts on the sale to SEC Energy Products & Services—the Houston-based company packaging the equipment for Rover Pipeline, LLC, a subsidiary of Dallas-based Energy Transfer Partners. Cat dealers Ohio Cat and Cleveland Brothers will provide post-sale service and support.
"We are pleased to have Caterpillar as a part of this important natural gas infrastructure project," said Joey Mahmoud, senior vice president, Energy Transfer Partners and project executive for Rover Pipeline. "When it comes to product reliability, maximizing fuel economy, and minimizing operating costs for natural gas compression, Cat is among the best.
"We are also focused using the products and services of U.S.-based companies for the construction and operation of the Rover Pipeline, so our long-standing relationship with Caterpillar, a company that has been providing local jobs and economic growth for more than 80-years, is important to us."
The Cat engines will be shipped and installed by the first quarter of 2016, when construction of the Rover Pipeline in Ohio is expected to begin. Completion is scheduled for mid-2017.
Cat G16CM34 engines feature long-stroke technology, which improves combustion, lowers emissions and reduces fuel consumption to deliver market-leading efficiency. Other benefits include longer maintenance intervals and lower operational costs, resulting from a reduced number of components, as well as simple maintenance, assembly and dismantling.
Cat G3600 and G3500 units, manufactured in Lafayette, Indiana, are built using the proven Cat diesel platform. They've logged hundreds of millions of operating hours worldwide—standing up to the most demanding natural gas applications while providing reduced maintenance, longer overhaul intervals and virtually no downtime.
To learn more about Cat gas compression solutions and the Rover Pipeline project, visit Caterpillar Oil & Gas at Booth 425 at the GMRC Gas Machinery Conference in Austin, Texas, October 5 – 7. For up-to-the-minute information, follow Caterpillar Oil & Gas on Facebook (http://www.facebook.com/caterpillaroilandgas) and Twitter (http://www.twitter.com/catoilandgas) or visit http://www.catoilandgasinfo.com.
Gas Compression Brochures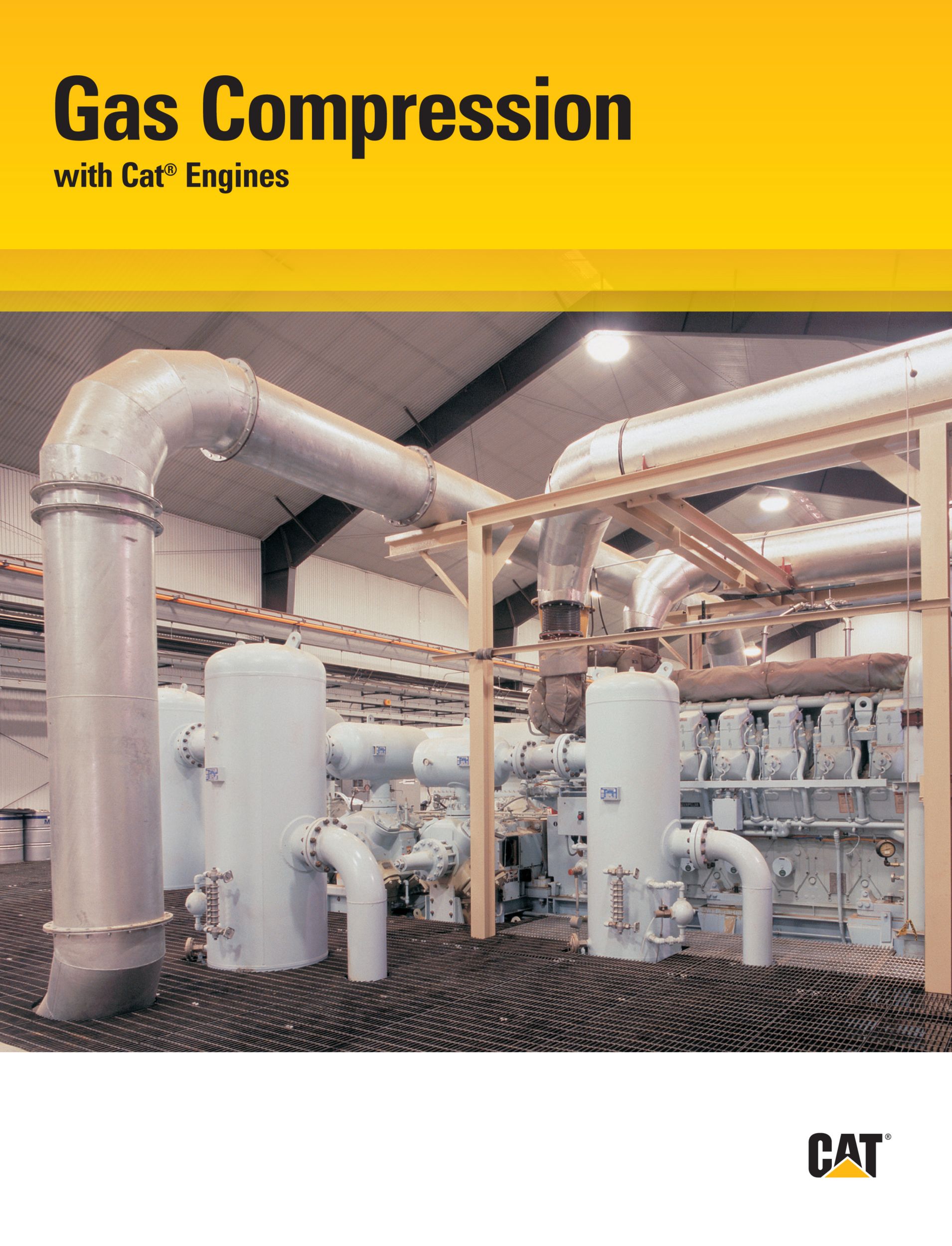 For your most rigorous work, you need dependable power. Cat engines have been tested and proven for decades to give you just that.
G3616 A4 Gas Compression Engine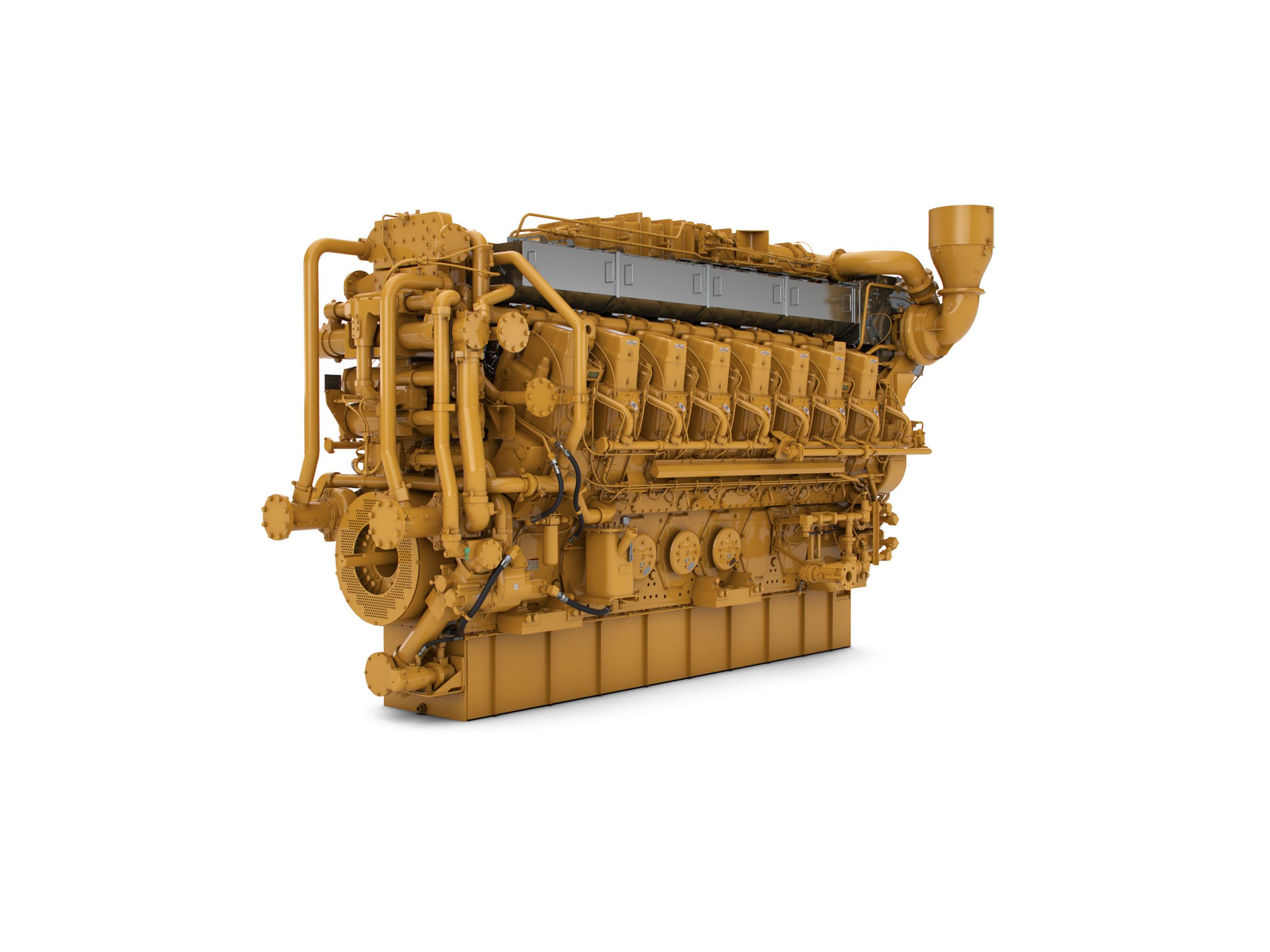 Operators that use G3600 A4 engines in their fleet enjoy virtually no unscheduled downtime, the right power for their application, the lowest operating costs, and emissions compliance.
About Caterpillar Oil & Gas
Caterpillar Oil & Gas, Caterpillar Inc.'s oil and gas division with headquarters in Houston, Texas, consolidates all the sales and service activities for Cat oil and gas power solutions. Since the 1930s, Caterpillar has manufactured engines for the oilfield and today provides premier power solutions with outputs from 31 to 16,000 kW.  The sales and service network includes more than 2,100 dealer locations world-wide dedicated to support customers in the drilling, production, well service and gas compression segments. More information is available at: http://www.catoilandgasinfo.com
About Caterpillar
For nearly 90 years, Caterpillar Inc. has been making sustainable progress possible and driving positive change on every continent. Customers turn to Caterpillar to help them develop infrastructure, energy and natural resource assets. With 2014 sales and revenues of $55.184 billion, Caterpillar is the world's leading manufacturer of construction and mining equipment, diesel and natural gas engines, industrial gas turbines and diesel-electric locomotives. The company principally operates through its three product segments – Resource Industries, Construction Industries and Energy & Transportation – and also provides financing and related services through its Financial Products segment. For more information, visit caterpillar.com. To connect with us on social media, visit caterpillar.com/social-media.
More information is available at www.cat.com.
Press Inquiries
Jenna Janik Marcoux
Phone: +1 713 895 1449
Cell: +1 979 541 9997
Marcoux_Jenna_J@cat.com
Source: http://www.cat.com/en_US/news/engine-press-releases/newroverpipelinemarkslargesthorsepowerorderofcatgascompressionengines.html